Viejo Agustin Rivas Gonzales
Born in 1961 in Pucallpa / Peru.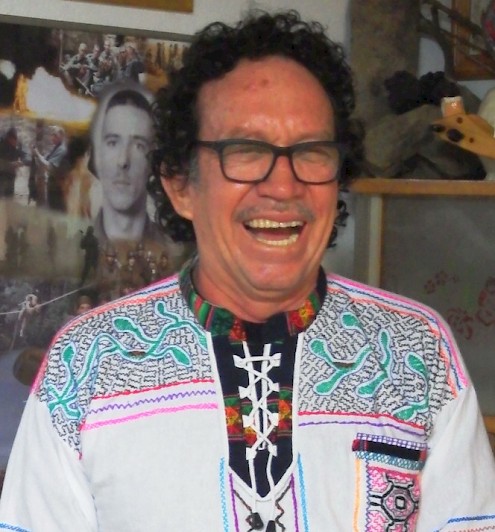 "Even when I was very small, I went with my father, Don Agustín Rivas, all the ways of healing and medicine, I have met every one of his friends and masters of shamanism, so I took various remedies on the basis of roots, leaves, and barks, and when I advanced I learned that I felt a great respect for the plants, to connect from heart to heart for healing."
Many thanks to my great master, who is also my friend and father. With him I realized that my way to the healer was already prepared. I learned devotion and went through many processes.
My great gratitude also goes to the shamans, who have taught me the art of healing with the help of Spirits. My homage is also to the master of Don Agustín Rivas, the shaman Don Ramón Sanchez and others, whom I carry in my heart. With great respect and joy, I have traveled to countries like Germany, Austria, Brazil, Bolivia, Canada, Switzerland and Italy. In my home I founded the therapy center Supaychacra.
I also keep in touch with the Shipibo Indians, and I also learned from Canadian and Brazilian natives. Today this gives me the opportunity to join the world for healing and recovery by taking my culture with me. I feel deep gratitude for those people who have made these trips possible.
We are in the power of spirituality, transformation and freedom.